build solar systems, escape a star, save the world from asteroids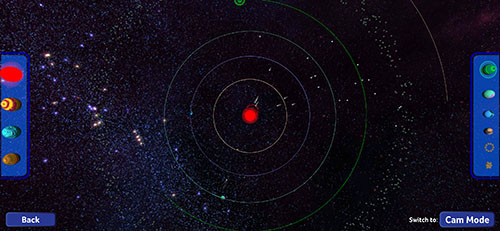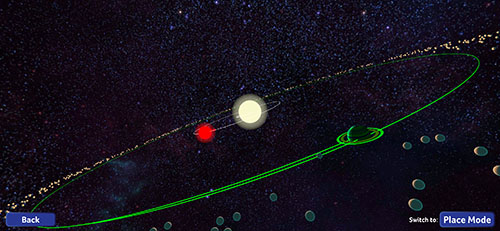 Drag and drop planets and stars to make your own solar system. The physics engine will calculate how gravity between all of the asteroids, planets, and stars affect one another while they move through space.

Can you make a stable solar system? How about a stable solar system with a binary star?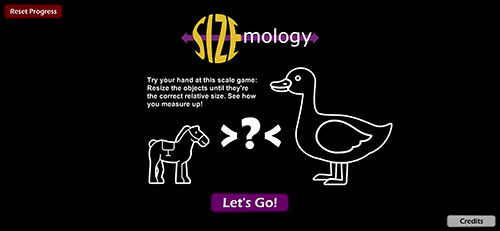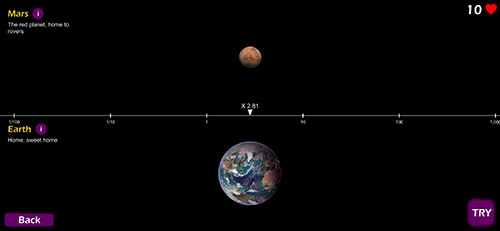 Try your hand at this scale game: resize the objects until they're the correct relative sizes. We'll start you with easy, everyday objects, then take you up to moons, planets, and the solar system! Let's see how you measure up!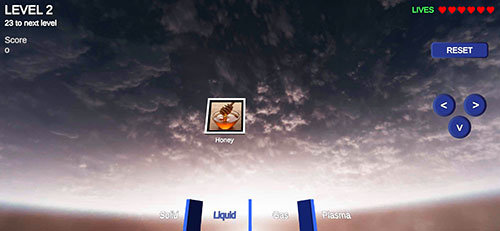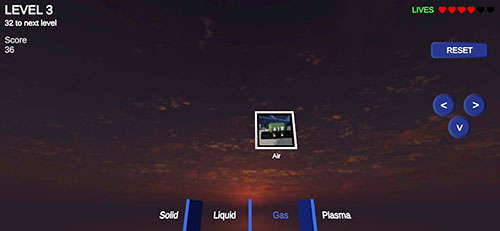 You know the "states of matter", right? Solid, liquid, gas…. and plasma? Test your knowledge by sorting the falling objects into the appropriate bins. Be careful though: you're only allowed a few mistakes, and each level will be faster than the last.

For teachers: You can use this with middle school science units on the states of matter. We've had reports of teachers projecting this activity, with students shouting out the answers.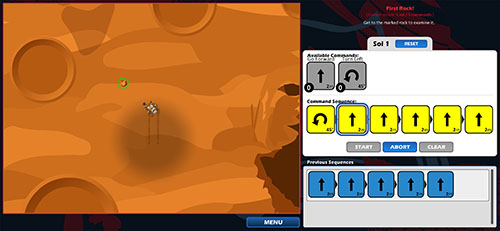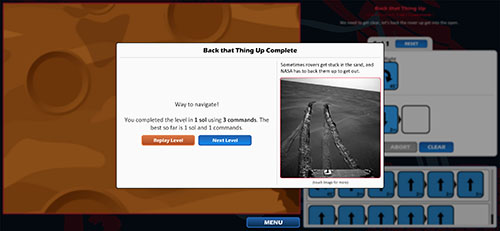 It takes so long to get signals back and forth to Mars that you can't just drive a rover, you have to program how you want it to move. See if you can get this rover to various targets. Each level will get a little harder, but we'll give you more programming commands to help. And if you'd rather just draw in the sand, try the Free Play mode.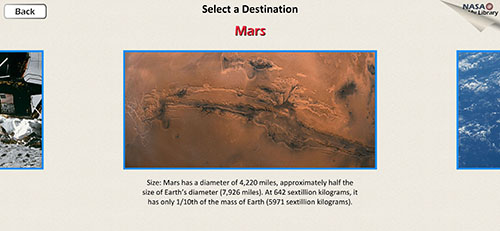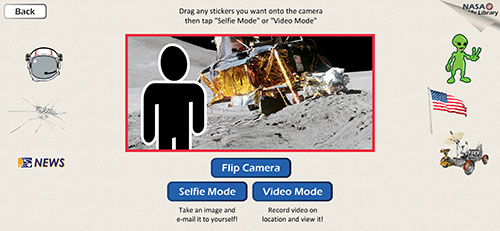 Use this app with a green background to take photos or videos on the Moon or Mars. This app was originally designed for use in library programs. For ideas and tips, visit http://clearinghouse.starnetlibraries.org and search for Space Stage.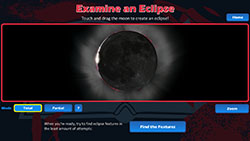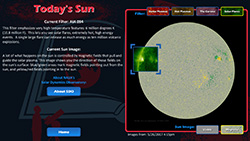 Explore the Sun's features and see current solar images courtesy of NASA's Solar Dynamics Observatory. You can also get a preview of what you'll see in a total solar eclipse.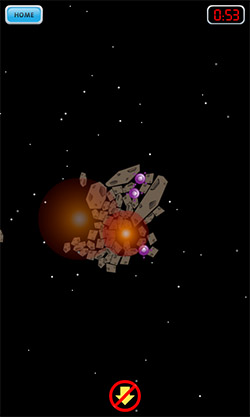 Asteroids can be single rocks, or clumps of smaller rocks held together by their mutual gravity. And a bunch of them are headed towards Earth! Your job: use bombs and impactors to deflect them away from Earth before time runs out. Humanity is depending on you! And remember: those movies where they just blow up the asteroid and the pieces don't matter? That doesn't actually work.

This is a simple, one level game built on the Box2D physics engine. Individual asteroids are attracted to each other by their mutual gravity in a physically consistent way.

For teachers: Rubble! can be used as an educational game to supplement classroom discussions on asteroids, comets, Earth impacts, and gravity as a universal force. Development was supported through grants by the National Science Foundation and NASA.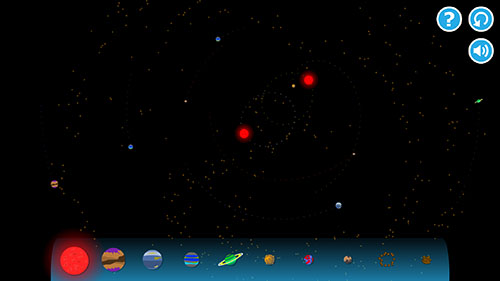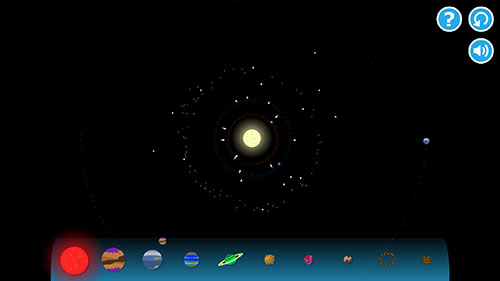 Build your own solar system. But watch out: even the gravity between planets can pull them out of position. For more about how this computer model works, and some things to try, try this one page handout.

Want more? Starchitect is longer term game where you earn Feats while building planets and life in scaled real time (a million years a minute). Requires Flash.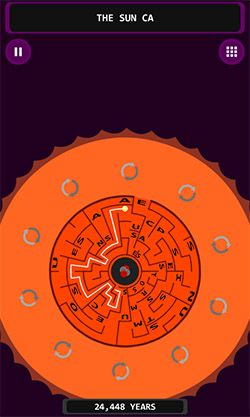 Light can take tens of thousands of years to get from the fusion core of a star to its surface. Can you do better? Steer the photon through the maze, collect letters, and build a phrase to help you escape. The game includes twenty seven different mazes corresponding to stars ranging from red dwarfs to blue supergiants!

For teachers: Star Maze can be used as an educational game to supplement classroom discussions on the sun, stars, and astronomy. The hint phrases borrow from both the Benchmarks For Science Literacy and NASA SMD's Heliophysics Concept Map. Development was supported through grants by the National Science Foundation.